News
Sizzle in Style: 10 Must-Have Summer Wardrobe Essentials for the Hottest Season Yet!
by CD Uniforms Dandenong on Aug 29, 2023
Sizzle in Style: 10 Must-Have Summer Wardrobe Essentials for the Hottest Season Yet!
Unlock the secrets to a scorching summer wardrobe with these 10 essential style staples for an unforgettable season!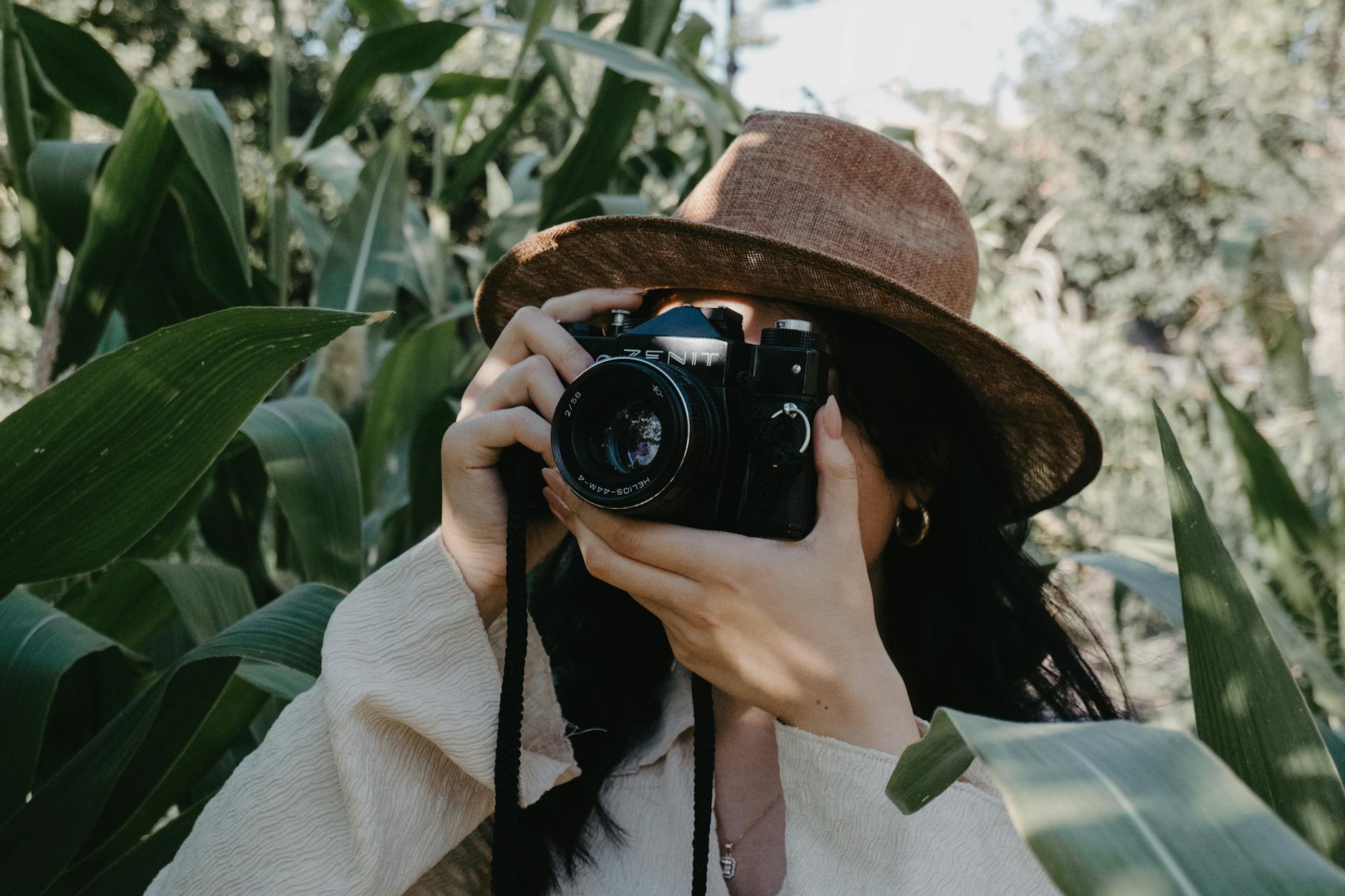 Image courtesy of the cactusena via Pexels
Summer is finally here, which means it's time to bid farewell to heavy winter coats and embrace the light and breezy charm of the sunny season. With beach trips, poolside gatherings, and outdoor parties on the horizon, it's crucial to revamp your wardrobe and ensure you have all the key pieces to stay chic, comfortable, and ready for any summer adventure. We have carefully curated a list of ten must-have products that will make your summer wardrobe sizzle with style and ensure you're the epitome of fashion-forward flair. So, let's dive into the world of summer fashion essentials that will make you shine brighter than the sun itself!
Stylish Swimwear: Making Waves at the Beach
The golden rule for a summer wardrobe revolves around finding the perfect swimwear that not only flatters your body but also makes you feel confident. Embrace the trending styles this season, from high-waisted bikini bottoms to flattering one-piece swimsuits adorned with stunning prints and vibrant colors. Remember, it's not just about looking great but also feeling comfortable, so opt for swimwear made from quality materials that ensure durability and ease of movement.
Breezy Dresses and Rompers: Embrace Effortless Elegance
When the temperatures rise, nothing is more effortless and elegant than slipping into a light and airy summer dress or romper. Make sure to choose fabrics like linen or cotton that keep you cool even on the hottest of days. Fill your wardrobe with a variety of versatile dresses and rompers that can effortlessly transition from a day at the beach to a night on the town with just a change of accessories.
"Embrace the sizzling season in style with these 10 must-have summer wardrobe essentials! 🔥💃 [insert link] #SummerVibes #FashionGoals"
Flowy Maxi Skirts and Wide-Leg Pants: Embracing the Freedom of Movement
For those days when you want to feel the soft summer breeze against your skin, embrace the freedom of flowy maxi skirts and wide-leg pants. These garments not only exude bohemian charm but also offer a relaxed and comfortable style that is perfect for beach strolls, garden parties, or even elegant evening events. Match them with crop tops, tanks, or off-shoulder blouses to create a myriad of summer outfits suitable for any occasion.
Image courtesy of www.realmenrealstyle.com via Google Images
Sun-Protective Accessories: Beating the Heat with Style
While basking in the warmth of the sun is undeniably blissful, it's crucial to protect yourself from harmful rays. Don't forget to top off your summer ensemble with a wide-brimmed hat, a straw fedora, or a trendy visor. These accessories not only shield your face from the sun but also add an effortless touch of elegance to any outfit. Combine them with chic sunglasses offering UV protection to ensure you can rock your summer look while keeping your eyes safe from harmful rays.
Versatile Cover-ups: Stylish Solutions for Poolside Perfection
When heading to the beach or pool, a stylish and versatile cover-up is an absolute must-have. Opt for kimono-style robes or sarongs that effortlessly transition from beachwear to a casual day look when paired with jeans or shorts. These cover-ups not only provide an added touch of style but also offer the practicality and convenience of protecting your skin from excessive sun exposure.
Image courtesy of cuteoutfits.com via Google Images
Lightweight Breathable Sandals: Tread Lightly in Style
No summer wardrobe is complete without a collection of lightweight, breathable sandals that allow you to walk effortlessly on those scorching summer days. Choose comfortable, airy sandals that offer both style and support. Water-friendly sandals are a smart choice for beach or pool days, as they not only dry quickly but also bring a touch of laid-back charm to any summer outfit.
Stylish Beach Tote: Carrying Your Essentials with Ease
When heading to the beach or pool, it's essential to have a practical yet stylish tote to carry all your essentials. Choose a beach tote that is spacious enough to fit your sunscreen, towel, water bottle, and other beach necessities. Opt for durable materials like straw or canvas and explore trendy designs that elevate your beach style.
Image courtesy of www.realmenrealstyle.com via Google Images
Trendy Summer Hats: Topping It Off with Flair
A trendy summer hat not only protects your face from the sun but also adds an extra touch of flair to your outfit. Whether it's a classic Panama hat, a playful bucket hat, or a stylish cap, there is no shortage of options to suit your personal style.
Vibrant Accessories: Adding a Pop of Color
One of the best ways to enhance your summer wardrobe is to incorporate vibrant accessories like bold statement jewelry. Opt for beaded necklaces, oversized earrings, or chunky bracelets that bring a pop of color and personality to your outfits. These accessories effortlessly elevate a simple summer dress or top, making you feel instantly sassy and confident.
Image courtesy of www.pinterest.com via Google Images
Breathable Activewear: Staying Fit and Fabulous
For those who love an active summer, don't forget to update your activewear collection with breathable, moisture-wicking pieces that keep you cool and comfortable during workouts. Look for activewear brands that prioritize functionality without compromising on style. Who says you can't look fabulous while breaking a sweat?
With our carefully curated list of ten must-have summer wardrobe essentials, you are now equipped to conquer the sunny season in style. From trendy swimwear and breezy dresses to versatile cover-ups and vibrant accessories, your summer wardrobe will be a vision of effortless chicness. So, embrace the sun, feel the warmth on your skin, and let your summer fashion choices radiate joy and confidence wherever you go. Don't forget to layer on the sunscreen, sip your favorite fruity drink, and make this summer your most stylish one to date!